Overview of Medicare Part D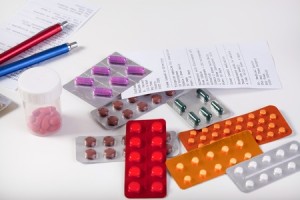 Medicare Part D provides help with the cost of prescription drugs. Part D coverage is not automatic. You decide whether to enroll in a Medicare Part D plan. If you delay signing up after you are eligible, though, you may pay a penalty on your premium, unless you qualify for an exception. Prescription drug coverage is an insurance policy you buy from private companies. You can buy a separate policy just for drugs, called a prescription drug plan (PDP). Or you can buy some types of Medicare Advantage plans that include drug coverage. The federal government has created guidelines for the types of drugs that must be covered by drug plans and set minimum standards of benefits. Insurance companies that offer Medicare Part D plans must meet these standards, but all plans are not the same. They vary by cost and by their formulary, or list of specific drugs covered.
Kentucky Health Solutions provides Medicare Part D Plans through a variety of insurance companies.  Contact us directly for a detailed overview and explanation.